Air Conditioning Repair Lake Elsinore
24/7 Affordable Air Conditioning Service Lake Elsinore, California
Are air conditioning problems keeping you from fully enjoying this summer season? Fret and sweat no more! Third Generation is a family-owned operation with three generations of experience in dispatching dependable, fully licensed heating and air conditioning repair experts in Lake Elsinore, California to best serve your needs.
We are available 24/7 to provide any commercial or residential air conditioning repair, maintenance, and installation services in Lake Elsinore with no overtime or weekend charges. Third generation HVAC service is always at affordable prices, and always with the utmost quality.
Our AC contractors are highly experienced professionals who make it their personal mission to address your HVAC problems while delivering supreme customer service. Our quick response time is virtually guaranteed by the service trucks that we keep fully supplied and radio dispatched at all times. Third Generation's affordable prices, rapid dispatch services and strong commitment to excellent customer service make us Lake Elsinore's prime air conditioning and heating company.
As Lake Elsinore's Premiere Eco-Friendly Heating and Air Experts We Service, Install and Repair
American Standard, Trane, Carrier, Goodman, Coleman, Rheem, Lennox, Payne, Comfort Maker, Amana and more…
Read Our Reviews
Residential
We understand that it can be frustrating if your home air conditioning breaks down, but you can rely on us to get it back up and running fast. Just call one of our friendly service coordinators to schedule a time that is convenient to you and if it is urgent or after hours we offer 24/7 service to all Lake Elsinore. We also know that you have better things to do than wait around for service, so our technician will arrive when promised. Learn More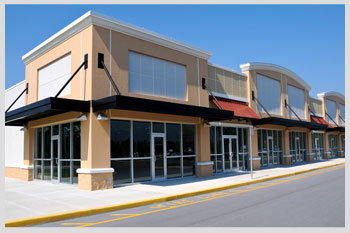 Commercial
Commercial AC repairs require experience and training whether it is your office, factory or retail location we have the experience and the technical excellence in designing and installing systems to meet your unique requirements. We know that an HVAC problem can really disturb your business that is why we offer 24/7 service for all Lake Elsinore businesses. Learn More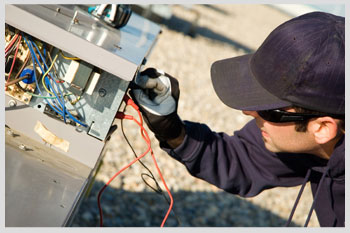 Maintenance
At Third Generation HVAC we provide versatile maintenance options for our Lake Elsinore customers. We recognize that every home or business has specific needs and unique challenges and we want you to know that we are here to meet those challenges in an effort to make air conditioning something you enjoy without worry or hassle. Learn More
Our Recent Projects In Lake Elsinore
Third Generation HVAC is a WRCOG HERO Program Contractor.
The WRCOG HERO Program is offered through a partnership between Western Riverside Council of Governments (WRCOG) and Renovate America, Inc. The Program's purpose is to provide relatively low interest rate financing to spark the local economy by creating jobs and reducing utility costs, and to reduce greenhouse gas emissions. The Program provides HERO Financing for permanently affixed energy efficiency, water efficiency, and renewable energy products (Eligible Products). HERO Financing is repaid through an assessment on your property tax bill over 5-20 years, based on the useful life of the products, and upon sale of the property, the balance generally stays with the property.
In a typical US home, the HVAC system uses 56% of the home's total energy consumption (Energy Savers), so improving the efficiency of your system can equal big savings on your utility bill. In addition to efficient furnaces and central air conditioners, there are a variety of options to improve a home's HVAC system that homeowners may finance through the HERO Program, including duct sealing, whole house fans, heat recovery ventilators and more.