Professional Pala Heating & Air Conditioning Services
Furnace out?  Having AC problems?  Family owned and operated; we're the third generation of dependable air conditioning and heating experts serving all Pala, California.  We offer affordable prices, whether for same-day scheduled service or fast-response 24/7 emergency services in and around Pala.  Our residential and commercial specialists are ready for just about any type of heating or cooling system with superior diagnosis, repairs, and replacements.  We also do the installation for new construction, including forced-air ductwork.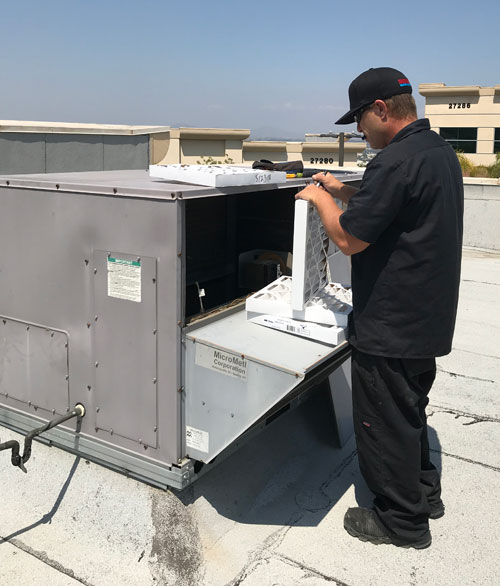 HVAC Repair
Our expert troubleshooters make quick work of those frustrating heating, ventilation, and AC break downs.  And we're especially aware of the costs of disruptions to businesses.  So we work efficiently to get everything back to normal as quickly and economically as possible.  That includes
Air conditioners,

Central air conditioning,

Central heating,

Furnaces,

Heat pumps, and

Unit heaters.
Preventive Maintenance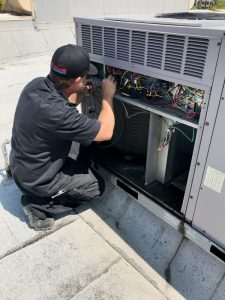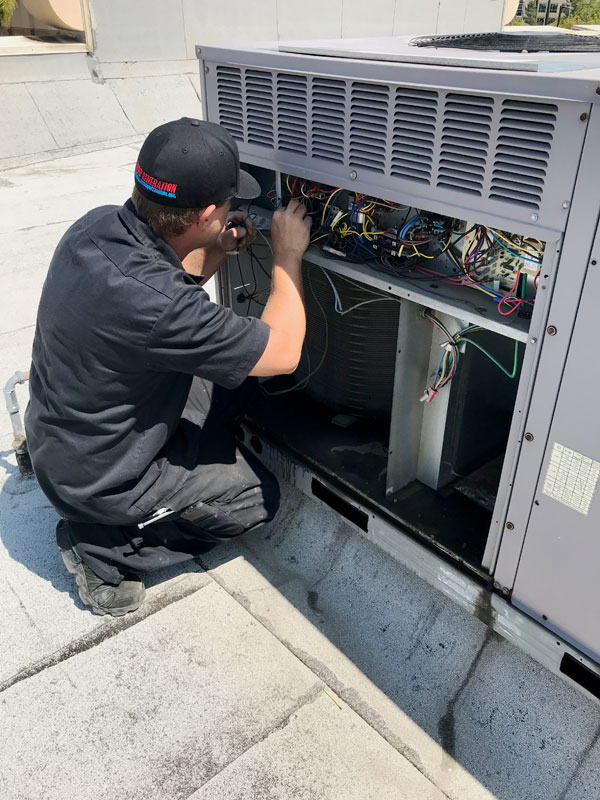 Regular air conditioning and heating service save money in the long run.  Just like with a car, preventive maintenance gives you greater reliability, lower operating costs, and longer equipment lifetime.  And like the performance boost from a tune-up, you'll have greater heating and cooling capacity for when you need it the most.
With spring AC and fall furnace visits to your Pala home or business, our HVAC service combines a 24-point inspection with manufacturers' recommended maintenance and scheduled parts replacement.  We can create customized plans that include duct cleaning, sanitizing, and deodorizing as well.  Plus, you'll get priority status and 10% off should you ever need repairs.
Replacements and New Installations
Pala homes and businesses can also count on our installation expertise.  Whether for home, apartment, office, retail, or industry, we'll design the right system of the right size for your specific requirements.  Then deliver truly professional furnace installation and air conditioning installation complete with all accessories and any needed ductwork
Energy Efficiency Services
Heating and air conditioning make up 50% to 60% of home energy consumption.  And businesses aren't far behind.  We'll help you save on utility bills without sacrificing comfort.
Energy Star rated high-performance AC, furnaces, and heat pumps can mean big savings and may qualify for utility rebates, tax credits, and HERO financing.  The same goes for duct sealing, whole-house fans, and heat recovery ventilators.  But, for example, if your heating load is small, the top-performing systems may not be the most cost-effective.  Our experience and expertise mean that you can be confident you're making the right choice.
HERO Financing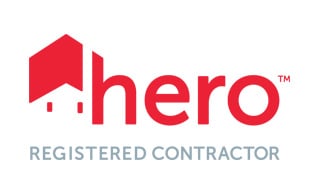 We can help you with HERO financing.  This program offers reduced interest loans for building energy-efficiency projects.  The loan period ranges from 5-20 years depending on the type of product and project, and are generally transferable to the next homeowner should you sell your home.  Payments are made as part of your Pala property tax payments.  So when it's time to replace equipment, or you simply want to reduce your utility bills, seriously consider this program.
Choose Third Gen
Our fleet of fully stocked trucks means that most repairs and installations are taken care of in a single visit.  And we have no overtime or weekend charges.  We're highly recommended — just check out our many excellent references.
Check Out Our Reviews
Noteworthy Pala
There's some dispute over how the community of Pala California got its name.  It could be from Cupeño or Luiseño "pal" for "water," or Spanish "pala" for "shovel." Regardless, Pala gained international significance around 1900 for its pink tourmaline, prized by China's Empress Cixi.  Unfortunately, demand declined significantly after her death in 1908.