Wildomar, California Air Conditioning Services
In the radiant heat of Wildomar, Third Generation HVAC stands as your reliable partner, a stalwart protector against the capricious weather elements. With roots running three generations deep, we've honed our skills and expertise in air conditioning repair, installation, and maintenance, making us your go-to HVAC solution provider.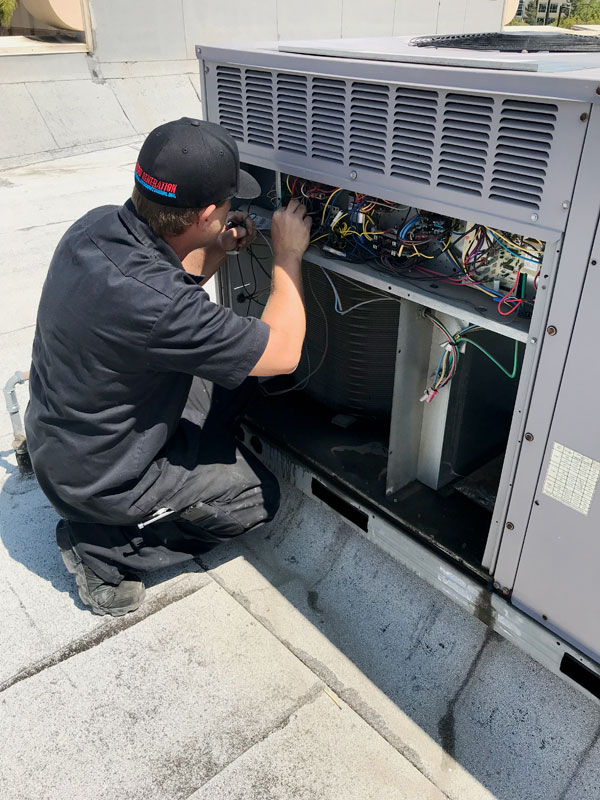 Wilomar AC Repair Experts
A sudden breakdown of your air conditioning unit can be both inconvenient and uncomfortable. That's where Third Generation HVAC's prompt and efficient AC repair services come to your rescue.
Our skilled technicians have a comprehensive understanding of all AC models and make. They can diagnose problems quickly, repair them efficiently, and get your AC up and running in no time.
We're not just about solving the issue at hand, but we aim to find the root cause to prevent future breakdowns. That's the kind of thorough service you can expect from Third Generation HVAC.
Air Conditioning Installation
When the time comes to bid farewell to your old air conditioning system, Third Generation HVAC's air conditioning installation services in Wildomar are at your disposal.
We understand that the process of selecting a new AC system can be daunting. Our experienced technicians are here to guide you in making the best choice for your home, considering factors such as energy efficiency, size, and budget.
We then install the system with precision, ensuring optimum performance and long-lasting operation.
Check Out Our Reviews
Best AC Maintenance Services In Wildomar
Regular maintenance is essential to keep your air conditioning system running at its best and prevent sudden, inconvenient breakdowns. Our air conditioning maintenance services are thorough and meticulous, focusing on optimizing the longevity and efficiency of your AC unit.
We inspect the system's components, clean necessary parts, check coolant levels, and ensure all aspects are functioning as they should. This proactive approach allows us to catch potential issues early, saving you from expensive repairs or replacements down the line.

Why Choose Third-Generation HVAC?
What truly sets Third Generation HVAC apart, however, is our unwavering commitment to customer satisfaction. We believe in forging lasting relationships based on trust, transparency, and quality service.
Our team is not only skilled but also courteous and respectful, making your experience with us pleasant and stress-free. We provide clear and upfront pricing, and we keep you informed every step of the way, ensuring there are no surprises.
Third Generation HVAC is more than just an HVAC service provider. We're a part of the Wildomar community, a trusted neighbor committed to keeping you comfortable all year round.
With a rich history spanning three generations, we've continually upheld our standards of excellence in air conditioning repair, installation, and maintenance.
Think of Third Generation HVAC when you think of air conditioning needs in Wildomar. We're more than just a service provider; we're your reliable partner in ensuring your home remains a cool sanctuary, no matter how harsh the outside temperature may be.
Trust in us, and let us take care of your HVAC needs as we have done for countless Wildomar residents for generations.