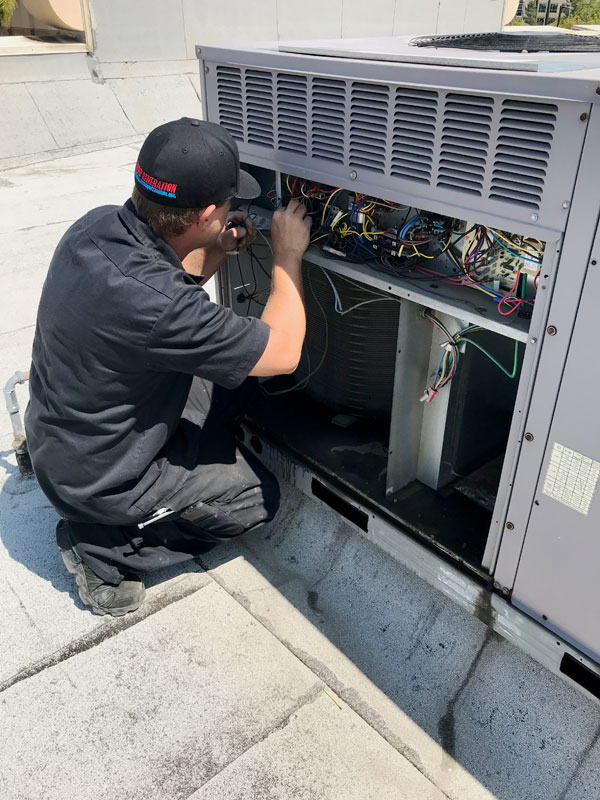 Air conditioning units play a significant role in our comfort, especially during the sweltering summer months. Whether you're considering installing a new system or maintaining an existing one, understanding the complexities of air conditioner installation and repairs is key.
Air Conditioner Installation
The installation of an air conditioning unit is a complex task best left to professionals. Proper installation ensures optimal performance, energy efficiency, and the longevity of your unit. The process involves precise calculations to determine the right size and type of unit, followed by intricate electrical and ductwork connections.
Air Conditioner Repairs
Like any mechanical system, air conditioners can experience issues over time. These could range from minor problems, such as a clogged filter, to more significant ones like a malfunctioning compressor. Note that there are many different types of Air Conditioners each with different operating systems and mechanics. Prompt and professional repairs ensure your unit runs smoothly, providing consistent cooling and preventing further damage.
Why Opt for a Professional for AC Installation and Repairs?
Expertise and Experience
Professionals are trained and experienced in handling a variety of AC models, ensuring accurate installation and repairs.
Safety
Air conditioning units involve electrical components that can be dangerous if handled incorrectly. Professionals follow safety protocols to protect both you and your property.
Guarantees
Professional AC services often come with warranties or guarantees, providing you peace of mind.
At Third Generation Heating & Air Conditioning, we understand the importance of a properly functioning air conditioning unit. Whether it's for your home or business, our team of certified professionals has the expertise and tools necessary to handle installations and repairs of various air conditioning systems. Whether you need a new installation or an urgent repair, we are committed to providing efficient, quality services that meet your cooling needs.
Trust Third Generation Heating & Air Conditioning to keep your home cool and comfortable. With us, you receive not only top-tier AC installation and repairs but also excellent customer service and transparent pricing. To learn more about our services or to schedule an appointment, don't hesitate to contact us.